Products
ETOK SANAT Company as an official distributor of ABB in IRAN is responsible for meeting the needs of all industries in the field of sales and after-sales services for Drives, soft starter and spare parts.
After Sales Service
Engineers of ETOK SANAT Company are able to do commissioning and installing all types of ABB drives and soft starters.
They also provide training courses, repair and maintenance are other services of this company.
Catalog
The engineers of this company are always answering your technical questions by collecting a complete set of ABB's Drive and Soft Catalogs and putting them in this section.
ETOK SANAT PARTIAN Engineering Company

Official Distributor of ABB in Iran
As the official Distributor of sales and after-sales services of ABB drives, soft starters and spare parts with more than two decades of experience in selling control equipment including Drive and Soft Starter, startup and service, technical advice and training in the above cases. Which declares its macro policy in establishing a quality management system, taking into account the greater customer satisfaction, knowledge, experience and effort of employees. Increasing customer satisfaction through continuous monitoring of service quality, price and delivery time, tracking and timely response to customer complaints in order to maintain customer loyalty are one of the most important aspects of this company.
ETOK SANAT Company has been working to reduce energy consumption by presenting plans of its company. And with documentary evidence, it will reduce energy consumption in the industry.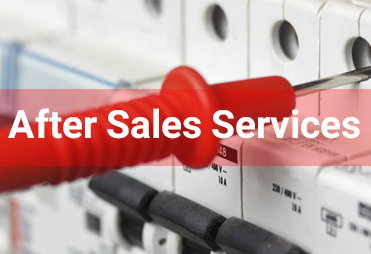 One of the most important after-sales service that customers have always wanted to do is to do commissioning and installation the ABB drives and soft starters, which makes it easy for these respectful ones to buy products safely.
ETOK SANAT Company With the presence of highly skilled technicians, has always addressed this customer's needs and, upon request, starts to dispatch the expert in the shortest time possible to all parts of the country.
The service unit of the ETOK SANAT Co., with its brilliant background and experienced Engineers, is able to repair various types of ABB drives, soft starters and electronic boards related to them.
The task of the service unit is to achieve complete customer satisfaction.
ETOK SANAT Company by using experienced experts has been working on training the installation, commissioning and parameterizing ABB drives and soft starters and by conducting training courses inside the company and in site, has taken a step towards the growth and promotion of the industries.
Drive ACS550Drive ACS580Drive ACS800Drive ACS880Soft Starter PSTXSoft Starter PSESoft Starter PSRSoft Starter PSTB
One of the standard principles for maintenance of ABB Variable Frequency Drives is using Drive's Options that makes technical reliability and cost savings For the customers.
ETOK SANAT Company is capable for supplying and providing a variety of options related to all types of the ABB's Drive and Soft Starters.
Some of these options can be brake choppers, brake units, keypad, and montage kits and so on.
Drive software is a tool for setting up, scheduling and troubleshooting that are usable in all factories and companies.
Software types include Drive Composer software, Drive Monitor software, Rod pump control program, Crane control program, Winch control program software, and so on.
ABB drives are compatible with a wide range of Fieldbus protocols.
The Fieldbus adapter module allows communication between drives, systems, devices, and software.
The Fieldbus plug-in module can easily be installed inside the drive. Spare parts included Profibus cards, Modbus cards, Encoder Card, and so on.
Our Products Group
DriveSoft StarterSpare Part
unit 501, No. 222, after SALIMI JAHROMI Street, AYATOLLAH KASHANI Blvd.
Tell: 0982188016755
00982146100750
00982188805759
00982146100730
After-sales service center
No. 10, Pouria Street, 22/5 Street, CHAHAR DANGE Industrial Estate
Tell: 00982155255588